UrbanTurf recently reached out to a selection of people "in the know" about housing to get a sense of what homes will look like in the future. While each individual had their own take, one trend seemed to be consensus: green building is here to stay.
---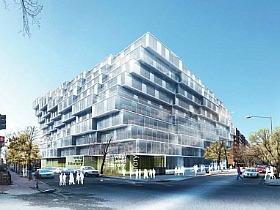 A Move Into the Cities
Allison Arieff, founder and former Editor-in-Chief of Dwell
"We'll see more housing in cities, which, of course, means more multi-family high-rise and mid-rise options and greater density. I'd love to say that homes will be smaller and more sustainable, but history wouldn't back up my prognostications. As a country, we have yet to figure out what to do with all the foreclosed homes on our hands—as such I don't see a lot more single family housing construction happening in the next decade. I would hope we'll see some innovative solutions with regard to adaptive reuse, home weatherization, and the like. I'd also hope we see some well-considered approaches to mixed-use that avoid typical nostalgia, "ye old village" type approaches to neighborhoods and also those that result in generic condos with mass-market retail. All those working in housing need to feel empowered to think outside the proverbial box."
---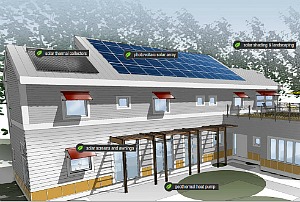 Net Zero or Net Plus
John McIlwain, Terwilliger Chair for Housing at the Urban Land Institute
"The biggest difference between homes today and those of the future is that more homes in the future will be energy net zero or net plus, linked to the grid and buying and selling as the day goes along. This will be achieved in a variety of ways, many of which we don't know of yet. I thing the major shift will occur between 2020 and 2030. Design will support both a smaller, more open lifestyle and energy efficiency – using passive and active solar, wind, and geothermal sources. Many of the techniques will be from the past – siting for passive solar and wind protection, shielding with trees. And homes will be designed to the local environment more — New England-style in New England, and adobe homes in the Southwest, for example.
Homes will become smarter, adjusting themselves for greater energy efficiency through the day, and will be operable remotely (as some are now). Lighting, heat and cooling will be adjusted not just by machines but also by external and internal shading, glass that changes, windows that open and close automatically to gain benefit when the outer air can be used, and other techniques that limit human wastefulness."
---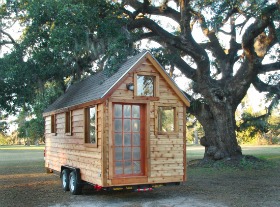 Smaller, With Modern Materials
Richard Loosle, Principal at KUBE Architecture in Washington, DC
"Homes will be smaller and more efficient. Our clients are now asking for open-light filled spaces within smaller footprints. Increased use of translucent materials such as large planes of glass, acrylic and resin panels, etc. will add to the sense of openness without increasing the scale. Those that we work with are also looking for modern exteriors, so materials such as virock, a cement and wood composite panel, are popular. Other panelized cladding systems will become more common. These systems are installed as rain screens, adding to the sustainability and longevity of the house, and are available in a wide range of colors and textured effects. Some materials that have been traditionally used in commercial buildings, such as metal siding, have already become common in multi-family housing, and will be more prominent in single-family homes in the future."
---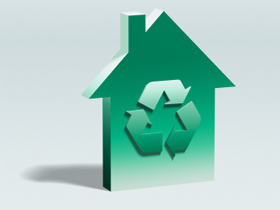 Energy Efficiency Will Be King
Lynn Hackney, President of Urban Pace in Washington, DC
"Homes of the future will most certainly have energy conservation at the forefront of their design. From LED lighting to higher-efficiency appliances, builders will take more care in constructing homes that are not only beautiful but environmentally friendly. We represented the sale of the very first completely carbon neutral home a few years ago on Capitol Hill (in DC), and we believe that we will continue to see more and more homes like this popping up all over."
This article originally published at http://chicago.urbanturf.com/articles/article/what_will_homes_look_like_in_the_future/4721